Posted by: chrisNova777
« on: August 24, 2014, 08:33:37 PM »
download full installer:
ftp://ftp.steinberg.net/Archives/Cubase_VST/PC/Cubase_VST_5.1.r1/Cubase_VST_5.1r1_all_full_installer.zip
additional (not neccessary but nice) instructions:
http://www.staudio.de/kb/english/cubasevst/
entering this serial installs "vst32"
110000000
uncracked needs blue cubase parallel dongle or usb dongle
for users without a parallel port there is also a trade up program by steinberg to replace the parallel port dongle with a usb license
which involves acquiring a blue dongle, only to destroy it physically + take pictures of the dongle before + after to prove its destroyed
https://www.steinberg.net/fr/support/knowledgebase_new/show_details/kb_show/how-to-use-cubase-vst-on-a-computer-without-printer-port.html
the attached crack file is tested + confirmed working on windows me operating system
I THiNK YOU MIGHT HAVE TO USE A WIN9X TYPE OS FOR THIS CRACK TO WORK!
not sure if it works on Windows XP correctly.
to clarify, v5.0 of Cubase VST/32 was originally intended for
Win98SE Operating System
.
wheras; v5.1r1 updated version was updated + intended to be used on
the original Windows XP!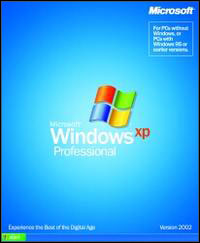 this means
Windows98se
or
WindowsME
only!!!
also note: its reccomended to keep under the
max ram of 512mb
while using a win9x os
there is a chance it may work on windows 2000 or windows xp but not confirmed as of yet
!!! this will not work with a 64bit version of windows !!!
it may work just fine with windows 7 + windows 8 as long as you are running the 32bit version
documentation
http://www.macos9lives.com/downloads/manuals/cubase/CubaseGettingStarted.pdf
http://www.macos9lives.com/downloads/manuals/cubase/CubaseGettingintotheDetails.pdf
http://www.macos9lives.com/downloads/manuals/cubase/cubase5VST/Arpeggiator.pdf
http://www.macos9lives.com/downloads/manuals/cubase/cubase5VST/DSPFactory.pdf
http://www.macos9lives.com/downloads/manuals/cubase/cubase5VST/EarlierVSTPlugins.pdf
http://www.macos9lives.com/downloads/manuals/cubase/cubase5VST/IPS.pdf
http://www.macos9lives.com/downloads/manuals/cubase/cubase5VST/MenuReference.pdf
http://www.macos9lives.com/downloads/manuals/cubase/cubase5VST/MIDIEcho.pdf
http://www.macos9lives.com/downloads/manuals/cubase/cubase5VST/MIDIMixer.pdf
http://www.macos9lives.com/downloads/manuals/cubase/cubase5VST/OMS.pdf
http://www.macos9lives.com/downloads/manuals/cubase/cubase5VST/RocketPower.pdf
http://www.macos9lives.com/downloads/manuals/cubase/cubase5VST/Score.pdf
http://www.macos9lives.com/downloads/manuals/cubase/cubase5VST/StyleTracks.pdf
http://www.macos9lives.com/downloads/manuals/cubase/cubase5VST/SystemExclusive.pdf
http://www.macos9lives.com/downloads/manuals/cubase/cubase5VST/TableofContents.pdf
http://www.macos9lives.com/downloads/manuals/cubase/cubase5VST/TapeTracks.pdf
http://www.macos9lives.com/downloads/manuals/cubase/cubase5VST/VSTInstruments.pdf
http://www.macos9lives.com/downloads/manuals/cubase/cubase5VST/VSTPlugins.pdf
http://www.macos9lives.com/downloads/manuals/cubase/cubase5VST/VSTRemoteControlDevices.pdf
http://www.macos9lives.com/downloads/manuals/cubase/cubase5VST/WhatIsNewInThisVersion.pdf
http://www.macos9lives.com/downloads/manuals/cubase/cubase5VST/WhatIsNewInVersion5.pdf