Topic Summary
Posted by: chrisNova777
« on: January 27, 2019, 09:47:23 AM »
http://www.muzines.co.uk/articles/soundcraft-spirit-folio/5496
Posted by: chrisNova777
« on: August 06, 2017, 05:04:42 PM »
http://www.muzines.co.uk/articles/carry-on-mixing/3047
Posted by: chrisNova777
« on: March 25, 2015, 06:36:30 PM »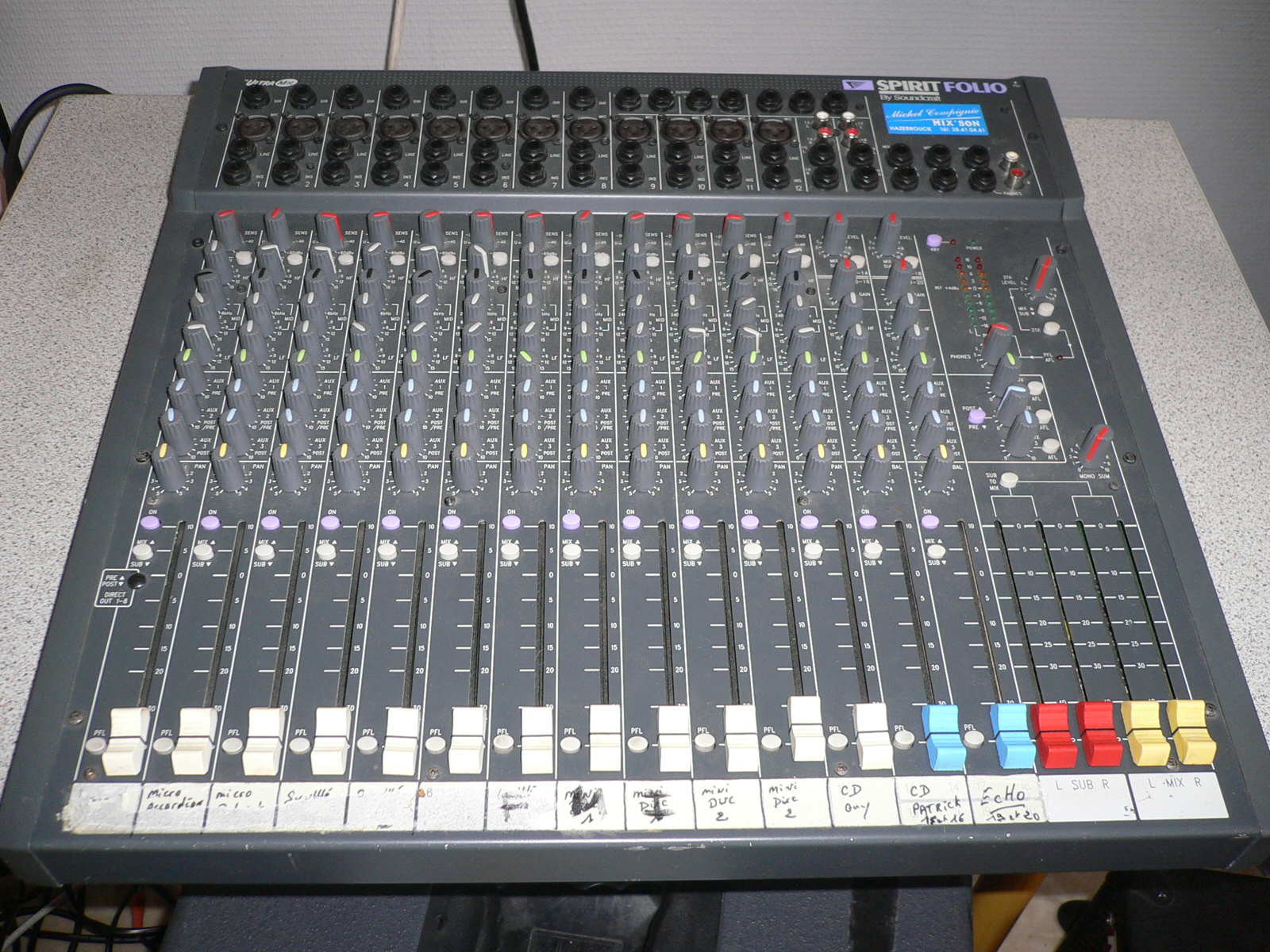 SOUNDCRAFT SPIRIT FOLIO 4 £1173.83
http://www.soundcraft.com/products/Spirit-Folio-4

Compact 4-bus console suitable for recording and general-purpose applications

Reviewed in SOS November '93

A compact desk aimed squarely at the multitrack user, the Folio 4 offers 12 mono mic/line channels and four further stereo line channels, five aux sends and four sets of stereo returns, plus four output groups which may be used as subgroups. EQ on the 12 mono channels is 3-band with a swept mid, and unusually, an EQ bypass switch is provided; the four stereo channels have a simplified 2-band shelving EQ. Phantom power is provided on all 12 mono inputs, and -- a nice touch -- is switchable on a per-channel basis. Insert points are also fitted to the 12 mic/line channels, but not to the stereo channels. One small point to note is that using the headphone input mutes the Monitor outputs, which could be a bit of a limitation for some people.

Overall, this is a very competent desk with good audio quality, small but with a 'real mixer' feel which is reinforced by its stylish and spacious layout. Well-suited to 4- and 8-track studio work, and capable of doubling for small-scale live mixing.